In April, we teamed up with Renault Trucks and Thrustmaster to introduce the new Renault Trucks T Evolution truck through Euro Truck Simulator 2. With it, we also launched the #RenaultTrucksEvolution Design Contest to give you the exciting opportunity to create a paint job design for the newly-released vehicle. In this competition, for the first time in the history of the synergy between virtual truckers and the real automotive industry, the ultimate winner would see their design featured in-game and on a REAL truck!

During the contest, we received hundreds of unique design entries from around the world. To everyone who entered, we cannot thank you enough, we loved seeing all your original and creative liveries! However, the team over at Renault Trucks had to make the tough decision to choose just 5 finalists to progress to the final round.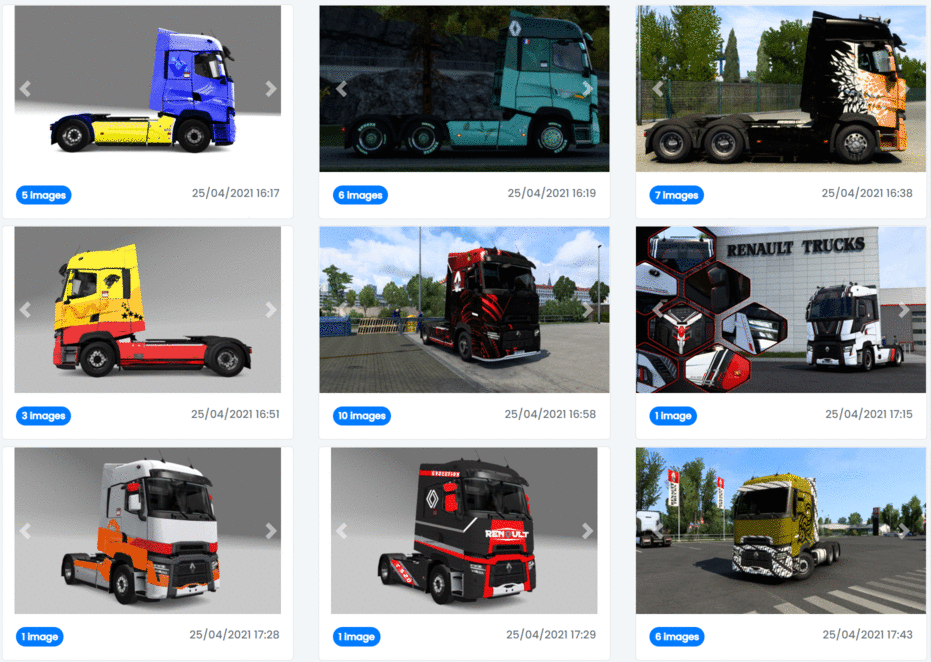 Well, today we are incredibly excited to reveal the final winning design which you voted for! Please welcome the Diamond Evolution!
A HUGE congratulations to Bolat Enes who is our Ultimate Renault Trucks Evolution Winner! Your design has been chosen by the community to be featured in-game on a virtual Renault Truck T Evolution as well as on a real production truck which the team at Renault Trucks have sent us some amazing photos of!
As of now, this design (slightly adjusted by the Renault Trucks' team of designers) is now available as part of a free update for all owners of Euro Truck Simulator 2 on Steam, so make sure you take a moment to check it out for yourselves. We think it looks great! Renault Trucks' team also managed to do a very nice interview with Bolat Enes about his design and other topics. Make sure to watch it in the video below.
Those who tuned into our live stream today were with us when the winning design was revealed on the real truck by our friends from Renault Trucks, accompanied by Nemiro and mr.cenda in Lyon! What a special and amazing moment, right? We hope you enjoyed the stream! If you've missed this special live broadcast, don't fret because you can re-watch it below!
We'd like to once again thank the team over at Renault Trucks for making this contest a reality! It really has been been an amazing ride and it wouldn't have been possible without them. Please make sure to follow their social media channels (
Facebook
,
Twitter
,
Instagram
) and share with them your Renault trucking adventures in ETS2!
For all of us in SCS Software, the automotive industry, and for the #BestCommunityEver, this project has been a huge and very important milestone; and a first of its kind as well! We hope that we will be able to bring more cool cooperations and projects like this in the future.