Prepare for gamescom! Because we are preparing to reveal more of Farming Simulator 22 on Friday, August 27th at 9pm CEST. On our official Twitch channel, we'll have some exciting news for you. Here's what you can expect.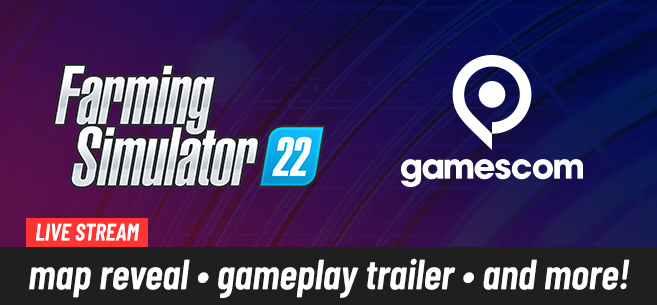 Unveiling the European map
---
You already got to know Elmcreek, our Midwestern US map in Farming Simulator 22. Erlengrat will be back, too. The third map is still to be revealed, and now it's time. Inspired by the Mediterranean region in Europe, some of you already guessed right about the country it's set in. To know for sure and find out what the new map looks like, tune in and watch our stream!
GIANTS Software's Twitch channel is here!